Walk-In Clinic
For most minor illnesses and medical problems, you should go to your regular healthcare provider first. Your doctor knows your history and can best care for your medical concerns.
Most doctors can provide same-day care, but if your doctor is unavailable, Providence Family Medicine or Providence Eastside Family Practice & Walk-In Clinic are the next best options for immediate care.
For life-threatening medical emergencies, call 9-1-1 or visit an emergency room.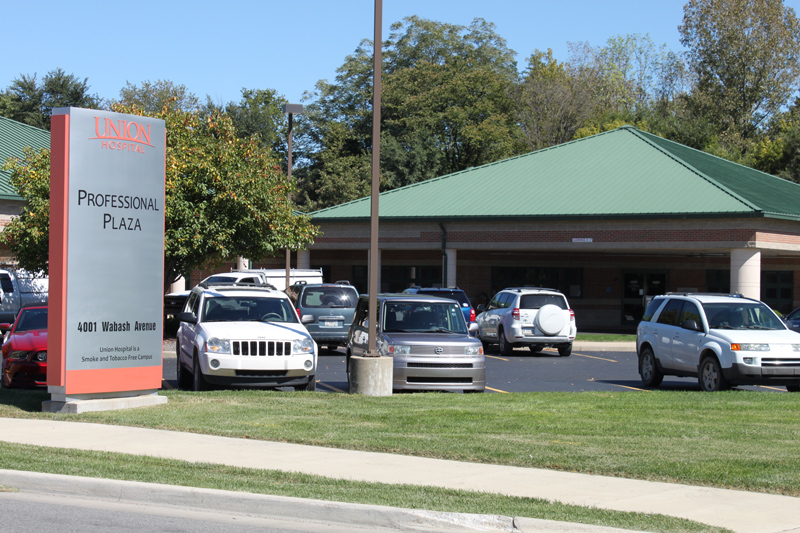 Providence Eastside Family Practice & Walk-In Clinic:
Union Professional Plaza, Suite C
4001 E Wabash Avenue,
Terre Haute, IN 47803
(812) 877-0506
Mon-Fri: 8:30AM - 7PM
Dr. Harold Loveall - Northside:
1233 Maple Avenue
Terre Haute, IN 47804
(812) 232-5936
Tuesday & Thursday: 9AM - 5PM
Providence Family Medicine - Southside
2723 S. 7th Street, Suite C
Terre Haute, IN 47802
(812) 232-5936
Mon-Fri: 9AM - 5PM
Services & Treatments
The following services are located on-site at Providence Family Practice East & Walk-In Clinic:
Laboratory
X-rays
Medication dispensing
Our walk-in clinics can treat these issues:
Abdominal pain (minor)
Allergies
Allergic reactions (minor)
Asthma attacks (minor)
Back pain
Bronchitis and minor breathing issues
Burns (minor)
Childhood illness
Colds
Constipation
Cough
Cuts, scrapes, and suturing (minor)
Dehydration
Dizziness
Earaches
Eye infections
Fever
Flu
Foreign bodies in eyes and ears
Broken bones (suspected or minor)
Headaches/migraines
Heartburn
Rashes
STD screening and treatment
Sinus infections
Skin infections
Sore throat
Sports physicial
Sprains, strains
Urinary tract infections
Viral illnesses